Dev and I went camping this past weekend up North, despite the rain it was amazing and I didnt want to leave. I think we are planning to hike the Bruce trail from Hamilton to Tobermory next spring/summer. Anyone want to pick us up in Tobermory? We'll be nice and stinky Im sure by then.
The first night we arrived at our "wooded capsite" in Red Bay. It was not as secluded as we thought it was going to be from the website, but more secluded than your average campground. The campsites next to us were far enough away that we could not see them, so that was good enough. We set up camp and ventured to the nearest beach which was breathtaking. We walked out 200 meters and the water never went higher than halfway to our knees. It was also soo clear, you could see right to the bottom perfectly.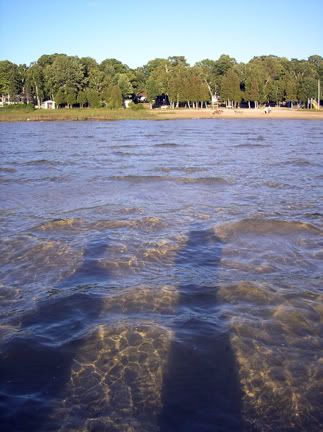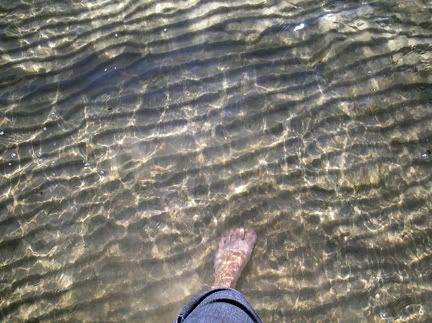 The Beach had a Slide....whoooo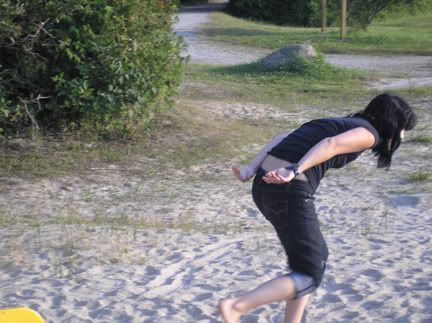 The next morning it was about to rain so we drove to Tobermory and had an yummy breakfast and bought rain jackets. Then we took an hour drive deep into the woods to find a lighthouse and a "flower pot" or (rock erosion formation). Stopped at a native craft teepee and bought two great books (The Manitous, and A Natural and Fabulous History of Ravens and Crows) and Dev bought a sweet t shirt. Then it was really pouring so we toured into the woods some more and took a gander at the Singing Sands.
Finally the rain stopped and we could do some hiking. We visiting the "Log Dump" which is actually just a trail that leads to a beautiful beach full of rock. Dev climbed a forming flower pot.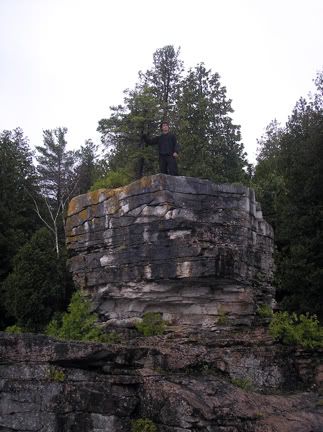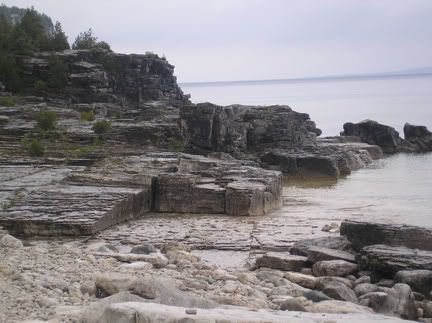 Then we went for a bigger hike to the Indian Head Cove which is full of caves and such. We climbed into the ones that we could access without being fearful of our lives. You can see the layers of rock under the water and where they drop off into oblivian. The trails were beautiful.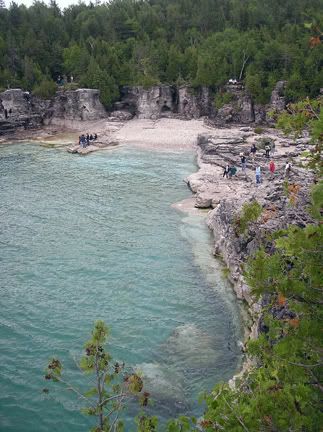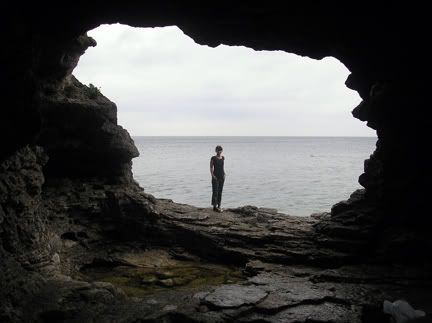 After the hike we toured back to camp and cooked some dinner. The next morning we had breakfast at Sauble Beach.
Ora:
nostalgic
Noise: iLIKETRAiNS